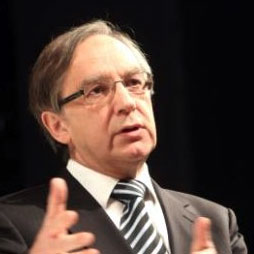 JACEK WEKSLER
President of the Board of ART-MEDIA-FILM Foundation.
Manager, works in the cultural and media sectors.
He graduated from University of Wroclaw with a degree in classics. He also studied at the Warsaw School of Economics. He studied extramurally to become a theatre director.
He had worked at Wrocławski Teatr Wpółczesny (one of the theatres in Wroclaw), then held the post of director of the Festival of Polish Contemporary Plays, general and artistic director of the Polski Theatre in Wroclaw, and director of TV Theatre at TVP (Polish public broadcaster). He created the TVP Kultura channel and was appointed its first director. He served as undersecretary at the Ministry of Culture and National Heritage, and later became the director of Programming Coordination Bureau at TVP. He also used to be the representative of the President of Wroclaw in charge of the European Capital of Culture 2016 bid.
He held various positions in trade organisations, e.g. the Association and the Union of Polish Theatres. In 2013 he was decorated by President Bronisław Komorowski with the Officer's Cross of the Order of Polonia Restituta.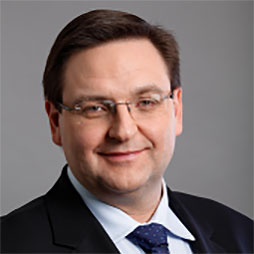 WOJCIECH DZIOMDZIORA
Lawyer. Former member of the National Broadcasting Council. He specialises in new technologies law, intellectual property rights, media and telecommunication, as well as competition and consumer protection.
He graduated from University of Warsaw with a degree in law. He later completed postgraduate studies in intellectual property law at Jagiellonian University in Cracow and MBA studies at Kozminsky University in Warsaw. He also studied strategic management in the UK.
He works at the law firm Domanski Zakrzewski Palinka (DZP). He is an arbiter in the Copyright Law Commission. Previously, he had worked at Orange Polska as a public affairs director, and at the Ministry of Culture and National Heritage as the director of the legislative department and deputy director of the department of film and audiovisual media. He used to be partner at Cottyn law firm and an employee of the media group ITI. He began his career at the Chancellery of the Prime Minister in the office of the plenipotentiary for constitutional reform of the country, professor Michał Kulesza.
Active member of trade organisations – National Chamber of Commerce for Electronics and Telecommunications and the Polish Chamber of Information Technology and Telecommunications. For many years he cooperated also with Polish Chamber for Electronic Communication. Member of the team of experts of THINKTANK – the Centre for Dialogue and Analysis. Member of the Board of Trustees of the Royal Castle in Warsaw.